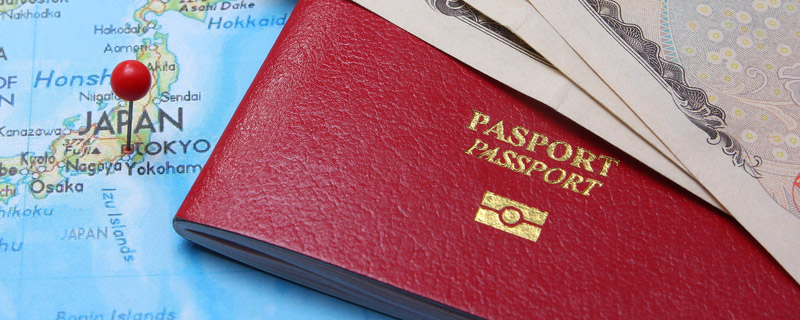 Visa Information
British passport holders who wish to go to Japan for tourism purposes only need a valid British passport in order to enter the country. Their passports allow them to stay in Japan for up to ninety days.
Those who wish to work in Japan must obtain a work visa before entering the country. They have to be sponsored by a Japan-based employer who will process their Certificate of Eligibility for the issuance of a Japanese work visa by a Japanese diplomatic mission in the UK.
Keep up to date with Visa Requirements for British passport holders
Language
Even with zero knowledge of the Japanese language, travelling around Japan is possible and not as difficult as some might think.
In the major tourist cities such as Tokyo, Osaka, and Kyoto, English signs are available in the most popular attractions and destinations — train and bus stations, museums, temples, and more. Malls, shops, convenience stores, and other establishments also generally have translations attached to some of their products. Many restaurants and eateries even offer English menus for their English-speaking customers.
In addition to that, these places usually employ people who know basic English as they are expected to deal with non-Japanese speakers around the clock.
The challenge comes when visiting smaller, less touristy, rural towns. In this case, it will help a lot to learn common Japanese phrases or bring a Japanese phrasebook to be able to communicate with the locals if you need directions or want to order food.
Learn some basic Japanese phrases to help you on your trip here
Timezone
Japan's standard timezone is called Japan Standard Time (JST), which is equivalent to UTC+09:00, and does not observe daylight saving time.
Money
The Japanese currency is called yen, written as 円, and with a currency symbol ¥.
To obtain Japanese yen, you may buy from your country of origin or exchange at foreign exchange counters once you arrive in Japan. You may also withdraw money using your foreign ATM card from certain ATMs in Japan. The safest option is to use the ATMs located in the Post Offices or 7-Elevens. These ATMs allow you to use credit or debit cards and offer an English menu. With the Post Offices, just be careful of the operating hours as some close a lot earlier than others, 7-Eleven offers 24-hour availability.
In Japan, cash is still the most widely accepted method of payment, so make sure you have enough on hand, especially when visiting museums, restaurants, shops, and other sights.
Coins are essential when purchasing something from the vending machines, as well as when using most storage lockers. Also, buses typically only accept coins or small denominations for fare.
Credit and debit cards are not very commonly accepted, but over the last few years there has been an increase in the number of hotels, restaurants and malls in the major cities that accept these payment methods.
Electricity
Japanese electrical outlets are 100 volts. Also, the sockets are 2-flat-pin.
While most electronics from other regions will work when used in Japan, some equipment may require an adapter, a transformer, or a conversion plug to function properly and not get damaged. Fortunately, these supplemental devices can easily be purchased in any electronics shops around Japan, so don't panic if you forget to bring one with you.
Health and Safety
Japan is a progressive and modern country that has first-rate hygiene and sanitation standards. Its tap water is drinkable. Foreign visitors don't require any special vaccinations or immunisations. Its medical system is extensive and very reliable, and there are hospitals and clinics with English-speaking staff who can provide the necessary care. However, treatment may be on the costly side, especially for tourists travelling without health insurance.
Probably one of the safest countries in the world, Japan is generally free of petty crime. Pick-pocketing and mugging are almost non-existent, and walking at night, in the dark, is not dangerous at all. However, it is still advised to use common sense and good judgment at all times.
When it comes to natural disasters such as typhoons, tsunamis, volcanic activities, and earthquakes, check out the Japan Meteorological Agency's website for the latest information and news in English.
Finally, always have your passport with you, whether you are sightseeing or just having dinner at a nearby izakaya. Keep photocopies of your passport and other travel documents in your luggage, hostel locker, or some other separate place, in case of emergencies.
We recommend checking out SmartTraveller.gov.au to see the latest travel advise for Japan
British Embassy
If you're in Japan and you need urgent help (for example, you've been attacked, arrested or someone has died), call +81 (0) 3 5211 1100. If you're in the UK and worried about a British national in Japan, call 020 7008 1500.
Visit the official embassy website, http://japan.embassy.gov.au/, for the embassy holiday calendar and more consular information.
Emergencies
Japan has a nationwide emergency telephone number to call in case of emergencies. For incidents requiring police assistance, the number to dial is 110, while for fire and ambulance, it is 119.
For emergencies related to your travel, get in touch with the British Embassy (Address:〒102-8381
No 1 Ichiban-cho, Chiyoda-ku, Tokyo and Telephone:(+81) (3) 5211-1100 as soon as you can.
Weather
The Japanese weather varies immensely from its southern to its northern regions. The southernmost islands and areas usually experience temperate conditions, while the northernmost zones tend to have milder summers and much colder winters.
Fukuoka
Spring: 11 – 24C, cool and dry
Summer: 19 – 32C, rainy
Autumn: 10 – 28C, with typhoons in September
Winter: 3 – 14C, dry and sunny
Osaka
Spring: 11 – 24C, mild weather with few rainy days
Summer: 20 – 33C, rainy season
Autumn: 15 – 29C, warm but less humid than summer
Winter: 3 – 13C, short days and almost zero rain
Tokyo
Spring: 2 – 17C, clear skies and occasional rain
Summer: at least 30C, very humid and rainy, especially in July
Autumn: 13 – 26C, less humid, few rainy days
Winter: -1 – 9C, dry and chilly
Sapporo
Spring: 3 – 17C, with very low chances of rain
Summer: 12 – 26C, very hot and humid, with some typhoons in August
Autumn: 7 – 22C, with few rainy days
Winter: -8 – -1C, with occasional rain
Check out monthly temperature averages and detailed weather information here
Travel Insurance
Purchasing travel insurance for your trip to Japan is important as it can take care of your medical needs should you experience either a personal or regional emergency during your trip. Because healthcare for foreign tourists is not particularly affordable in Japan, having travel insurance can save you a lot of money and trouble.
The following are the things that you should look for when buying travel insurance:
It should be valid for use in Japan.
It should include a cancellation coverage for cancelled plane tickets, hotel reservations, and others.
It should cover damaged, stolen, or lost luggage.
Its coverage should include full medical and evacuation expenses, such as for outpatient treatment, hospitalisation, ambulance, and evacuation to the UK, if needed.