What Is Included/What It Covers
Trains
JR Shinkansen/Bullet Trains) (except on "NOZOMI" and "MIZUHO" trains)
JR Limited express
JR Express
JR Local (Rapid and Special Rapid services)
The Narita – Tokyo Express (NEX)
Tokyo: The JR Yamanote, JR Chūō and JR Keihin-Tōhoku lines
Osaka: The JR Osaka Loop Line


The pass is also valid on the following non-JR lines– Tokyo Monorail between Hamamatsuchō and Haneda Airport
– Aoimori Railway for journeys starting and ending at Hachinohe and Aomori only, and for journeys from these stations to Noheji and the JR East Ōminato Line.
Buses
JR Hokkaido Bus Company
JR Bus Tohoku Company
JR Bus Kantō Company
JR Tōkai Bus Company
West JR Bus Company
Chūgoku JR Bus Company
JR Shikoku Bus Company
JR Kyushu Bus Company
Hiroshima Sightseeing Loop Bus
Ferry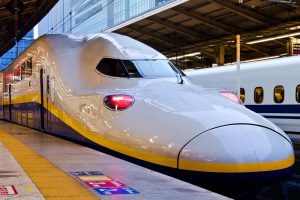 JR Trains
JR Buses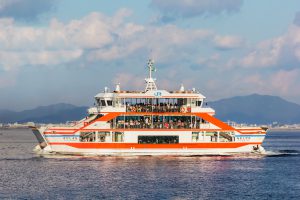 JR Ferry
A JR Pass will NOT BE VALID and require additional fees in the following cases:
Mizuho trains along the Kyushu/Sanyo Shinkansen
Nozomi trains along the Sanyo/Tokaido Shinkansen
JR trains that use non JR tracks
JR liner trains
Berth and special compartments
Express bus routes operated by JR bus companies
The JR Hakata-Pusan (Korea) ferry
Some additional features visitors receive with a Japan Rail Pass include:
Discounts at any JR-affiliated hotel
Free seat reservations
Validation Period:
The time validity period of the JR Rail Pass is based on calendar days, from midnight to midnight.  Say you start using your JR Rail Pass at 6.30pm on day 1, it will expire on day 7 at midnight.
* Effective with passes issued April 1, 2013, the Japan Rail Pass will no longer be valid on express bus routes. For updated information please visit the official JR Pass site