The Ultimate Japan Travel Bucket List – How many have you experienced?
1. Onsen
Onsen are natural hot springs known for their relaxing and therapeutic effects. All over the country, you can find onsen towns with a good selection of bathhouses, private and public, outdoor and indoor, where you can soak for an hour or so to rid your body of muscle and joint pains and other ailments.
2. Ryokan
Ryokan are inns that offer traditional Japanese-style accommodations. They feature rooms with tatami mats and sliding paper doors, and guests sleep on the floor on futons. They also typically serve kaiseki, or traditional Japanese multi-course meals, for dinner. If experiencing something that is traditionally Japanese is at the top of your must-do list, booking at least a night at a ryokan is the way to go.
3. Ramen
Ramen is a popular Japanese food that you can enjoy wherever you are in Japan. It is available at ramen shops, family restaurants, and even convenience stores, and comes in different varieties per region. Its main soup types are miso (soybean paste), shio (salt), shoyu (soy sauce), and tonkotsu (pork bone), served with noodles and topped with pork slices, egg, seaweed, and others. The price of a bowl of ramen typically starts at around 300 yen.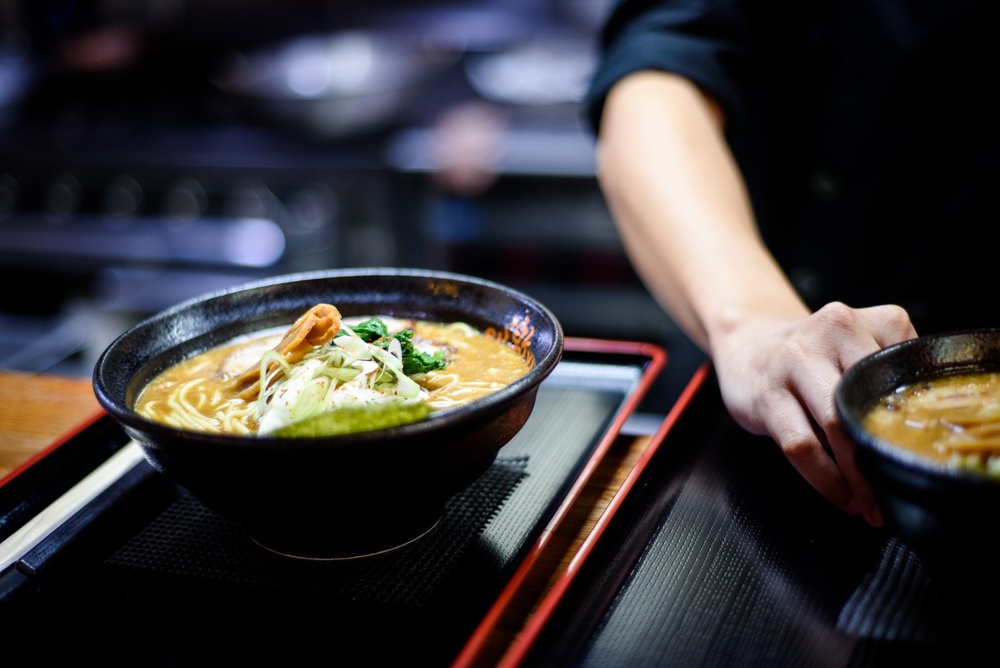 4. Shinkansen
The Shinkansen, or Japanese bullet train, is an excellent way to travel long distances around Japan. It is extremely fast, traveling at speeds of 320 kilometers per hour, and offers comfortable seats with sufficient legroom. If you want to travel from Tokyo to Kyoto, for example, the Shinkansen ride will only take about about two and a half hours.
5. Sumo
Sumo is a sport that originated in Japan many centuries ago. Each match features two sumo wrestlers in loincloths trying to force the other out of the ring to get the win. Every year, Japan holds six Grand Sumo tournaments — in January, May, and September in Tokyo; in March in Osaka; in July in Nagoya; and in November in Fukuoka.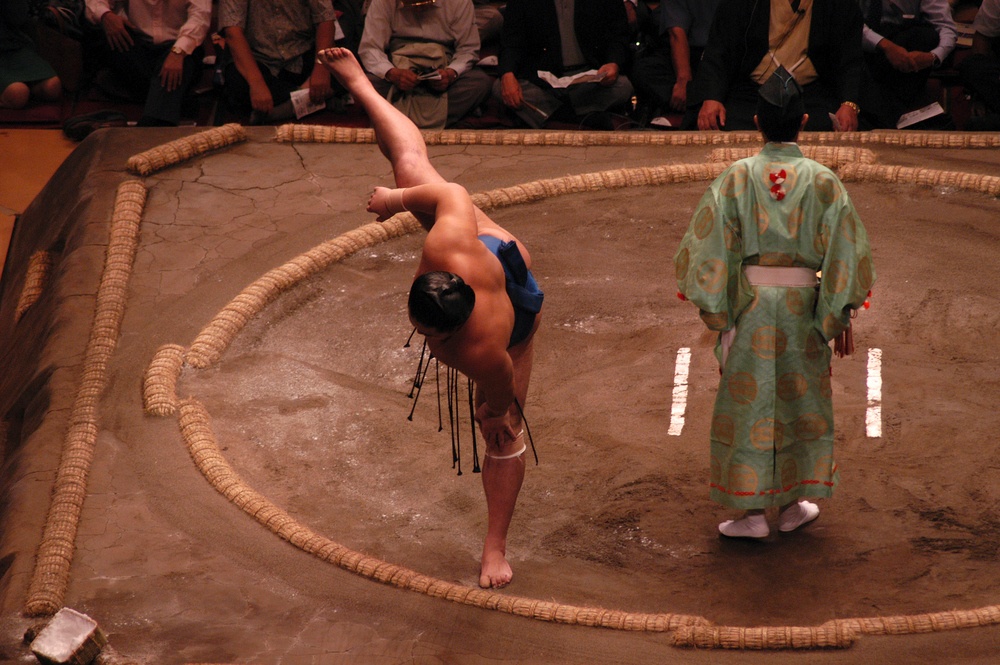 6. Baseball
Japan has a professional baseball league that holds regular season games from around the end of March to October. The matches are always fun and full of energy, as fans cheer their hearts out for their favorite teams. To watch a game, you can buy tickets from a team's official website in advance or at the venue on the day of the match.
7. Sushi
Sushi is one of Japan's signature dishes, typically made of rice, raw fish, and seaweed. In Japan, you can try going to a conveyor belt sushi place to sample a wide variety of sushi, from tuna and salmon to eel and squid. A serving usually only costs 150 to 200 yen.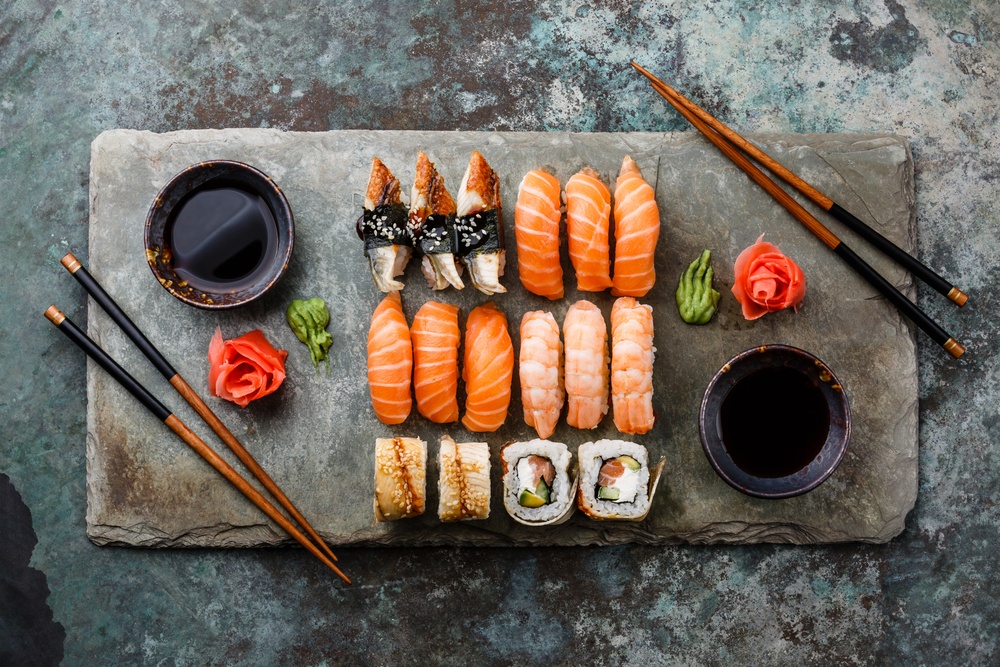 8. Mt. Fuji
At 3,776 meters, Mt. Fuji is Japan's highest mountain. It makes for a great photo subject, with its almost perfect cone shape and snow capped peak. Every summer, the trails to the summit of the mountain are open to anyone who wishes to climb it. A popular way to do it is to start the hike in the afternoon, spend the night in a mountain hut, and walk up to the summit just in time for the sunrise.
9. Sake
Sake, or Japanese rice wine, is widely available at family restaurants, bars, and other dining establishments in Japan. It is available in different flavors, and is best enjoyed with yakitori, or grilled chicken, sushi, and even ramen.
10. Temple stay
One uniquely Japan experience that is highly recommended is a temple stay. In Koyasan, there are Buddhist temples that offer accommodations to tourists looking to stay overnight. Guests get to sleep in traditional Japanese rooms, complete with tatami floors and sliding doors, enjoy vegetarian monk cuisine for breakfast and dinner, and an opportunity to participate in the morning prayer ceremonies.
11. Himeji Castle
Built in the early 14th century, Himeji Castle is one of the 12 surviving original castles and the three premier castles of Japan. As the largest castle in the country, its grounds include several dozen buildings, 15 gates, three moats, tall and solid stone walls, and a garden. Every spring, it is a popular destination for cherry blossoms viewing.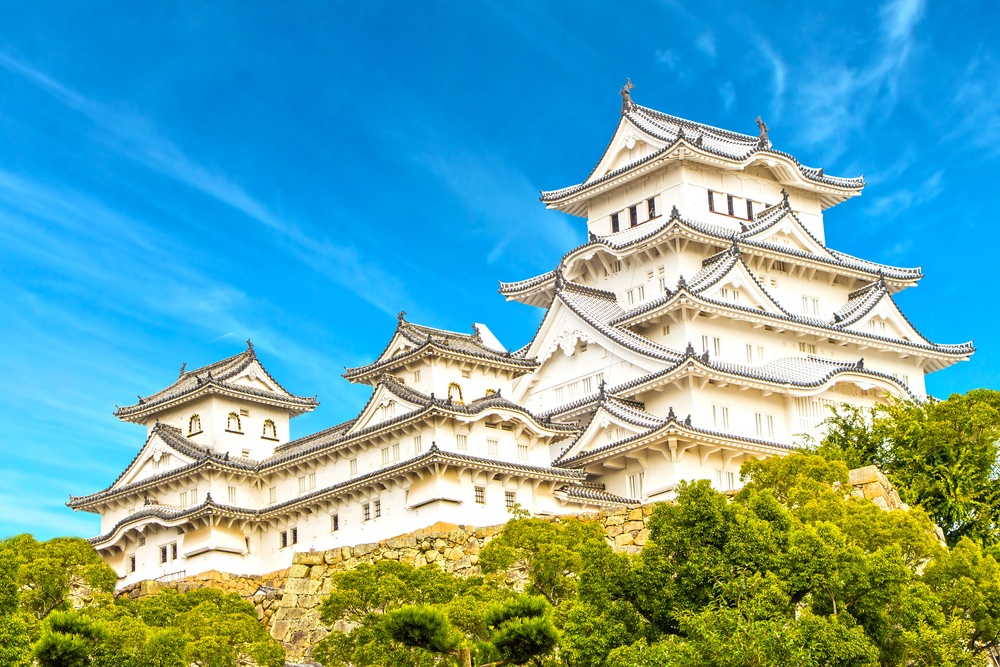 12. Tea
Tea is an important element of Japan's culinary culture. It is present in many meals, is drunk any time of the day, and comes in different types. Two of the most popular varieties are the green tea and matcha. For a memorable tea experience in Japan, you can visit a tea house or participate in a tea ceremony. You can also purchase various tea-flavored items, like chocolates, biscuits, ice cream, tea soda, mocha, and many others, as souvenirs.
13. Skiing
If visiting in the winter season, head to the mountains to try skiing, snowboarding, and other exciting snow activities. Japan's ski resorts, many of which are found in the Nagano and the Hokkaido regions, are some of the best in the world, blessed with fine powder snow.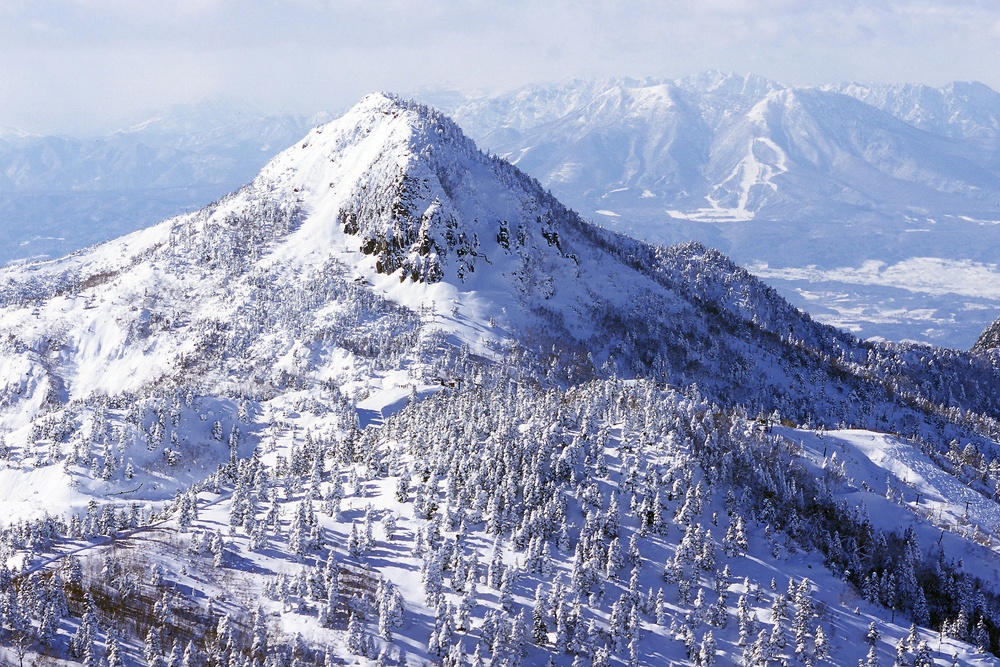 14. Cherry blossoms
Spring is one of the best times to visit Japan, as sakura trees in full bloom create a breathtaking scenery of pink canopies and tunnels at parks and gardens across the country. During this time, one of the favorite activities that the locals do is have hanami parties, where they lay blankets under the gorgeous blossoms, and drink top quality sake or eat delicious food with friends and family.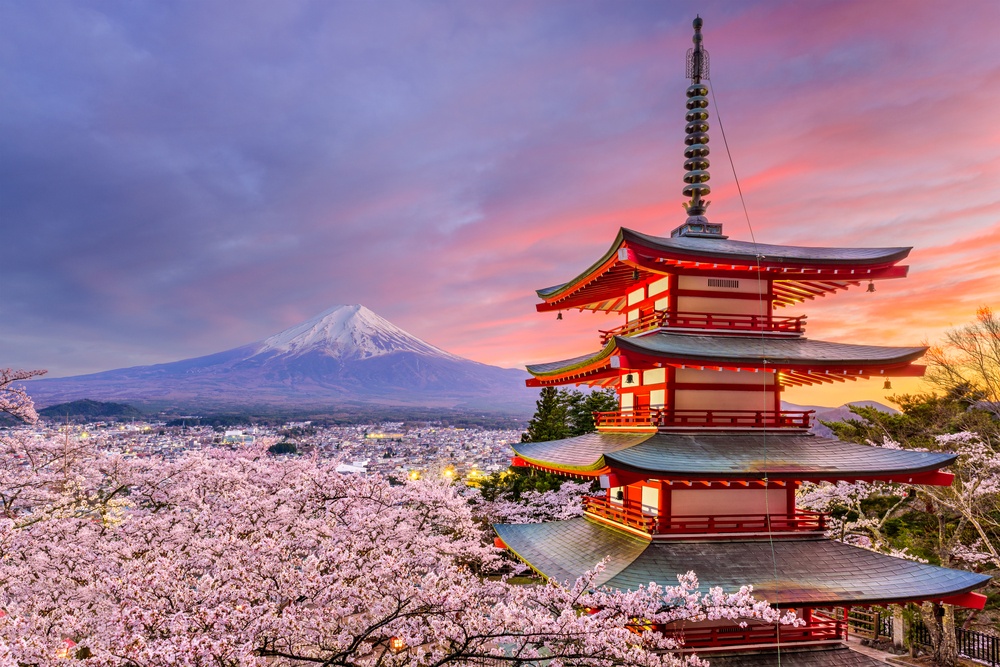 15. Akihabara
If you are into manga, anime, electronics, and games, Akihabara has a lot of stores that offer goods and merchandise that you can add to your collection. From popular video games and manga of decades ago to action figures of today's bestselling manga and latest game consoles, it is an otaku haven that can easily eat up an entire day.
16. Shibuya Crossing
Shibuya Crossing is a large pedestrian intersection that has been featured in many movies, both domestic and international, through the years. It is known for its hypnotic flows of crowds once the red traffic lights are on, and its large, bright billboards at night. It is also just a few steps away from the statue of Japan's most beloved dog Hachiko.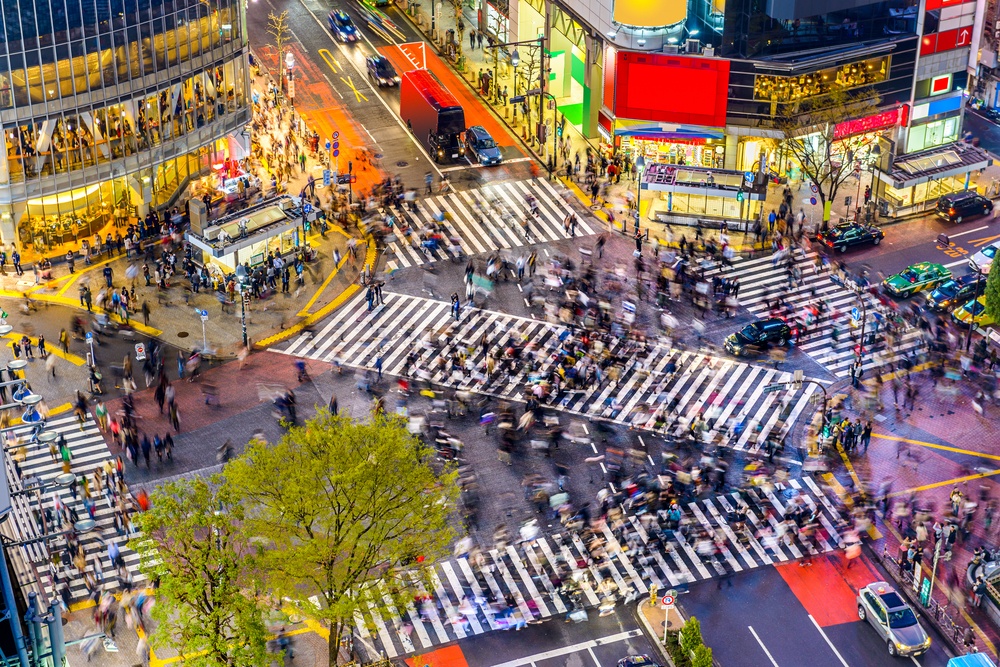 17. Fushimi Inari Shrine
An iconic attraction of Kyoto, the Fushimi Inari Shrine is made up of thousands of torii gates that create a trail that leads to the top of the mountain. If you want to do a complete hike, make sure to start early in the morning or at night to beat the crowds. It should take about two to three hours.
18. Harajuku
Harajuku is known for its abundance of fashion boutiques and shops. Its main street, called Takeshita-dori, often gets really packed, especially on weekends, with young people and curious tourists checking out the latest trends in Japanese youth fashion. While there, make sure to also try the giant crepes, colorful cotton candies, and other quirky snacks sold at the food stalls and bars on the main and side streets.
19. Meiji Shrine
Tokyo's most popular spot for hatsumode, or first prayers for the New Year, Meiji Shrine is a century-old Shinto shrine composed of several buildings and surrounded by an evergreen forest. It is the perfect place to go to if you are looking for a spot to hike and see nature without leaving the city.
20. Autumn foliage
Autumn foliage season in Japan is quite scenic and picturesque. Because the weather at this time of the year is usually pleasant, and not hot and humid anymore, a lot of people spend extended time outdoors to marvel in the magnificence of the stunning scenery.
21. Studio Ghibli
For fans of Spirited Away, My Neighbor Totoro, Grave of the Fireflies, Castle in the Sky, and other Studio Ghibli films, it is a must to include the Ghibli Museum to your itinerary. You can find miniature displays of recreations of scenes, life-size models of characters, and sketches and other memorabilia from the movies.
22. Purikura
Find your inner teenage girl and get your photo taken at a purikura. Commonly found at arcades, these Japanese photo booths let you take fun and wacky pictures, apply digital props or filters to them, and then print them out for you to keep as a souvenir. Some of them even provide costumes that you and your friends can use to spice up your poses.
23. Dotombori
With several restaurants that serve a wide variety of Japanese dishes, Dotombori in Osaka is a food lover's paradise. From around noon to late at night, its streets swarm with people wanting to try takoyaki, ramen, gyoza, okonomiyaki, yakitori, udon, and a lot more.
24. Kumano Kodo
The Kumano Kodo is a pilgrimage route that has been around for more than 1,000 years. Located in southern Kansai, it goes through the lush forested areas of the region, passing by many ancient shrines and a few villages. If you want to do the entire hike, set aside four to five days of your trip for it.
25. Tokyo DisneySea
There are five Disneylands in the world, but there is only one DisneySea, and it is found in Japan. A day at the park treats you to various sea-themed rides and attractions that are not found at any other Disney resort. And, unlike Tokyo Disneyland, it serves alcoholic beverages and has more adult-oriented sights and attractions.